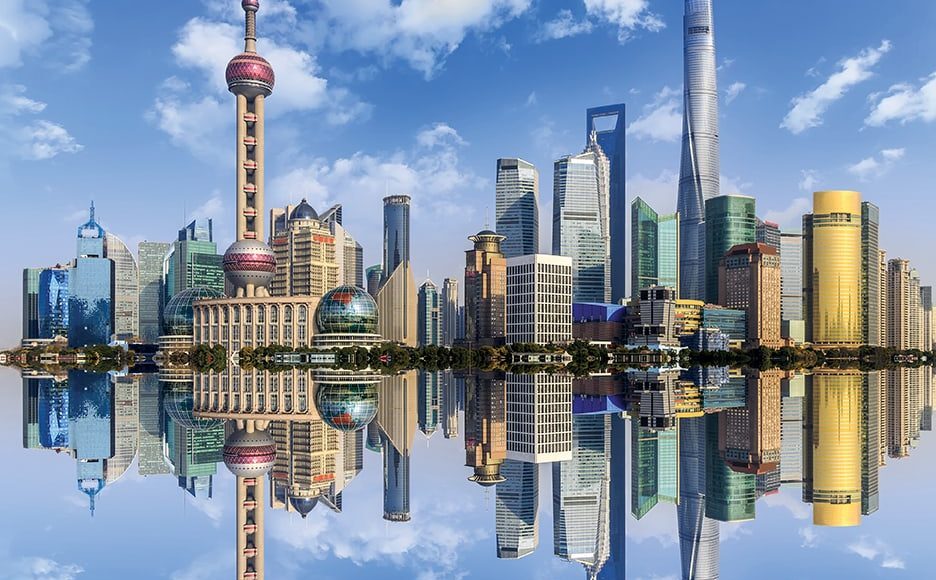 Are you in search of a tranquil Italian trattoria or an off-the-beaten-path Polish dumpling haven? Shanghai has plenty of hidden restaurants for those seeking an escape from the crowds.
While Bund and Nanjing Road are iconic sights to take in, there are also plenty of other interesting museums, markets and neighborhoods dotting the landscape that often go overlooked by the millions who flock there each year. If you want to visit Shanghai and stay away from the crowds after your Cathay Pacific flight, here's what you should consider.
1. Fuxing Lu
If you're searching for a more relaxed, authentic experience in Shanghai, Fuxing Lu is your perfect destination. Lined with plane trees, Art Deco villas and plenty of bars, boutiques and restaurants along its narrow street are plenty to explore; plus it has several laneways which make it perfect for taking a leisurely walk on weekends.
As one might expect, China offers some hidden treasures. One such store, The Avocado Lady, is run by an entrepreneurial woman and her husband and features emerging design talents from throughout China – making it a must-visit for anyone interested in discovering unique and stylish pieces to purchase.
Another option is 'The Barbershop' – hidden behind an old barbershop on Yongjia Lu, this speak-easy is a unique place for a night out. While it may not be cheap, it's worth visiting just for its novelty value alone.
Finally, there's 'The Shelter' – an underground club not for the timid. If you're seeking an alternative to Shanghai's flashy hip-hop joints, this is your perfect opportunity to experience some of the city's top DJs.
On this street you'll find the stunning, serene cafe 'Antique Garden'. Inside are antique furnishings and collectable period pieces, while there's also a private garden where you can enjoy tea and cakes in peace.
Sun Yat-Sen's former residence at Sinan Lu and Fuxing Lu is said to be a treasure trove of history. It also houses a museum featuring his vibrant portrait as 'the father of modern China'.
2. Fangbang Lu
Fangbang Lu is one of Shanghai's busiest shopping streets, but it also makes for a pleasant stroll. Lined with shops and restaurants alike, including an art gallery open to the public, this street provides something for everyone.
This street is also home to many talented local fashion designers. Here, you'll find some of the city's most promising young talent.
Here, you can find traditional Chinese silks, linens and cashmere at reasonable prices. While these markets tend to be chaotic, they're definitely worth visiting if you're searching for something special.
If you're a food enthusiast, don't miss the classic restaurants along this street – especially those selling shengjian bao (pork bun with sesame seeds and chives). They're popular both among Shanghai locals and tourists alike.
Another popular destination is Antique Garden Shanghai, a two-story coffee shop filled with antique furniture and other vintage items. While it provides an escape from the hectic Old French Concession area, getting a table here during peak traffic times may prove challenging.
Shanghai's Old Town offers plenty of temples to explore besides shopping. Jade Buddha and Jing'an Temple are two iconic sights, but there are other breathtaking structures as well. Yu Yuan Gardens and Bazaar cover several blocks in this ramshackle old city and preserve an exquisite collection of tunnels, grottoes, stone boats and quiet pools for visitors to admire.
3. Speak Low
Speak Low is one of Shanghai's premier speakeasies, situated in the French Concession. Designed by 2012 global bartending champion Shingo Gokan, this spot effortlessly mixes class and casual vibes – with consistently outstanding cocktails to match.
Gokan opened Speak Low in 2014 and since has earned itself a place on both the World's and Asia's 50 Best Bars lists with four floors of luxurious bars. You enter through OCHO Bar Tools – an equipment shop – before walking up a dark tunnel into the main bar room.
Speak Low is split into two rooms: the upper level offers an intimate sit-down setting and the lower level is more casual. Perfect for unwinding after a long day or having some quality time with friends, Speak Low makes for an ideal destination.
Start off with their signature cocktail Speak Low – made up of Bacardi Superior, Bacardi 8 and Pedro Ximenez sherry; or the Banana Fostered Fashioned featuring banana-infused Bacardi Carta Oro and honey longan water. Plus they offer an extensive menu of creative and bespoke cocktails like the Sawadee-cup featuring brown butter washed rum, Thai iced tea and apioca bubbles.
As you progress up the stairs, prices increase. The top floor is designated 'PDT' and 'Employees Only', signalling that this venue is more upscale than others. The second floor has a more serious vibe while the third is only for VIPs. But even at these inflated prices, visitors are treated to rare whiskies and Japanese-style attention to detail in every drink – making the experience worth every penny!
4. The Flask
The Flask is an up-and-coming cocktail bar located in Shanghai that's also one of the city's best kept secrets. Designed by Alberto Caiola, this speakeasy-style bar features a unique entrance that looks like an old Coca-Cola machine but actually leads to another area within the venue.
On your initial visit, you'll be greeted by a cheerful atmosphere reminiscent of an old-school sandwich shop. This cheerful design contrasts sharply with the dark and mysterious space beyond it, creating an intriguing contrast.
Fans of the Souls series may have come across Elden Ring and its special healing items known as "Flasks." These can be used multiple times to restore HP and FP, or mixed together to customize your potion's effects.
To fully appreciate the healing properties of these healing items, you must locate and collect a special type: the Flask of Wondrous Physick. This potion only holds one charge but can be mixed with various "Crystal Tears" scattered around the world.
To obtain this item, you must make your way to the Third Church of Marika on the eastern edge of Limgrave. To get there, cross over the highway bridge north of Gatefront Shrine of Grace south of Church Elleh (you may encounter some demi-humans and Troll guarding it). After crossing, head straight for a stone basin outside the church to claim your flask!
Flask is a microframework, meaning it's extremely small and lightweight. This makes it perfect for web app development since there's no need to rely on an extensive library set. Unfortunately, Flask's modular nature may cause some developers to experience difficulty at first.
5. Monkey Champagne
If you're in Shanghai and looking for a place to unwind in the late afternoon or evening, Monkey Champagne is your go-to spot. Formerly known as Monkey Lounge, this sophisticated bar is the ideal spot to catch up with friends over drinks.
Monkey Champagne, once a speakeasy bar that sat down a Donghu Lu lane, has reopened in its current location under the direction of acclaimed mixologist Jackie Lo. A Hong Kong native who was named DMBA 2018 China's Bartender of the Year, Monkey Champagne is back by popular demand!
On the menu you'll find cocktails that don't compromise quality or fun. My personal favorite was the Thai Tea-infused Havana 3 years cocktail; it had just enough sweetness without being overwhelming or excessively creamy.
Another standout was Funky Monkey Blanc de Blancs. This alcohol free sparkling wine forgoes dry in favor of a lighter profile that embraces some sweetness, making it an absolute pleasure to sip.
Chardonnay-built bubbles are fresh and lively with a nose of cooked summer fruits, subtle hints of apple and pear that is well balanced by the medium level of body. On the palate it's light and refreshing with flavors from different fruits as well as cleansing acid notes. The finish leaves you wanting more!
The only drawback to this beverage is the high sugar and calories per 100ml, however this shouldn't be a problem if you're drinking it as either a low-calorie option or for something refreshing instead of your usual bubbles. Plus, this is an excellent way to break away from cork popping trends!